British independent film producers are closely monitoring the outcome of negotiations with the Pact/Bectu TV team | New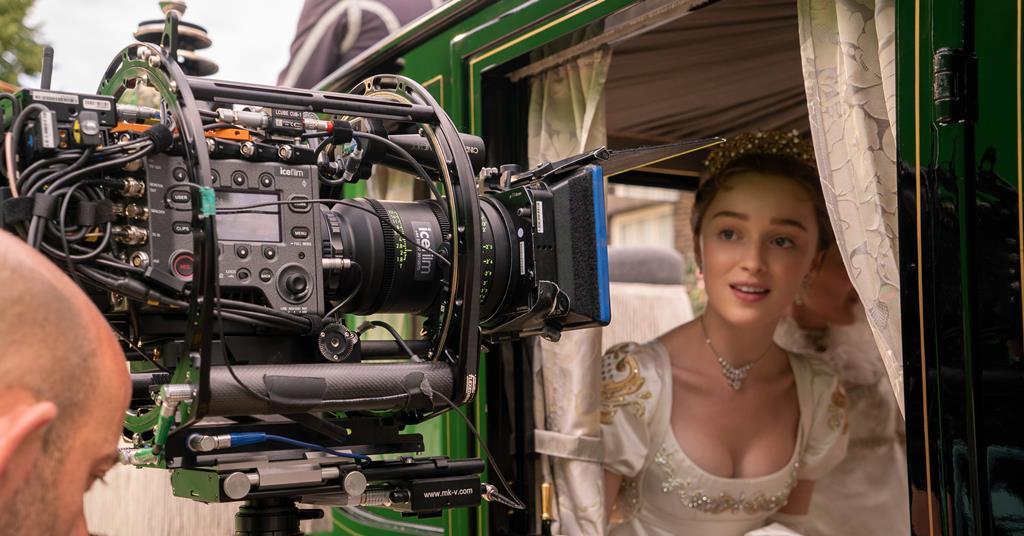 UK independent film producers are closely monitoring the outcome of negotiations over scripted television wages and working conditions between producers' organization Pact and creative industries union Bectu.
Many fear that the already difficult job of financing and making independent films will become even more difficult if the cost of hiring a crew increases significantly.
Pact and Bectu are in negotiations to update their UK independent television drama collective agreement. Although they negotiate a scripted television deal, the terms often carry over to deals in independent filmmaking.
This is partly because there is no collective agreement on rates and terms for independent films: the Pact/Bectu Major Motion Picture Agreement covers feature films with a budget of more than 30 million pounds, so the TV series deal is often seen as more appropriate for independent films. movies to draw on.
Bectu union members are voting this week on whether to accept proposals put forward earlier this month by Pact. They include a one-hour shorter standard workday, pay for non-social hours, extra pay for picking and packing, increased overtime, and paid holidays.
Bectu urged its members to reject Pact's proposals, saying they lack detail and clarity to make meaningful changes to the professional lives and well-being of scripted TV crews.
For film producers, the concern is that additional concessions in a scripted television deal will trickle down to the film, making independent feature films even more difficult to produce.
Critical pressures for independent film
Last week the BFI made clear the challenges facing the sector in its economic review of British independent film, which it said was 'inhibited to the point of market failure'.
The BFI said independent filmmakers are struggling with 'critical pressures', including significant cost inflation in key areas of production, including cast, crew and studio space to fuel , flights and food. Filmmakers are also struggling to find a qualified crew due to skills shortages and the rise of high-end television production. Covid costs and contingencies are still considerable, adding 10-20% to a budget.
At the same time, producers are struggling to raise funds from investors who are finding it increasingly difficult to get a financial return from independent films. In its report, the BFI pointed to a long-term trend of flat income in the independent sector, with rising digital media sales not entirely replacing declining income from traditional sources, such as DVD.
"The independent film industry is in serious trouble," said producer Julie Baines of Dan Films, whose credits span both film and television, including Four children and that and Portofino Hotel. "The independent sector is the cornerstone of the industry. In addition to producing stories that would otherwise go untold, we develop and nurture new talent that the wider industry relies on. We definitely want to support a better work/life balance – it's in everyone's interest to do so and I think Pact's proposals are very fair. To expect more than that is suicide for the industry.
Max Rumney, Pact's Deputy Managing Director and Chief Business Affairs Officer, said, "It's a real concern how producers are going to continue to square the circle and make movies in an environment where everything is getting more expensive."
Tackling the culture of long hours
Pact acknowledges that the culture of long production hours needs to be addressed, but wrote to the team last week warning that the terms requested by Bectu "seek to put all genres and budgets of television programs on terms that are not not even used in the highest of big budget films made by American studios.
Pact's letter read: "The entire scripted television spectrum – spanning many genres and budget ranges – stands to be damaged if our bid is rejected. Financial modeling suggests that many productions will not be financially viable under the terms that Bectu has posted through their branches.
Pact also argues that producers alone cannot solve the work/life balance problem facing the industry and that it needs commissioners and financiers to help fund the change.
For his part, Bectu thinks that concerns about the potential effects of scripted TV negotiations on film production are speculative, and it would be hard for anyone to say what the impact may or may not be. He insists the negotiations are about ensuring a better work-life balance for the scripted TV series crew, not about pay.
Bectu chief Philippa Childs said Britain's TV series industry had reached a tipping point, with many teams suffering from burnout and low morale and unable to maintain a family life and their own well-being. "We have been clear from the start that our priority in these negotiations is to urgently resolve the long hours and the well-being of the crisis team.
"The current offering doesn't do that; many improvements only apply to shooting hours/days, devaluing work done outside of shooting hours, and there are loopholes that would allow productions to schedule penalties. We're also pushing for an agreement that protects against the exploitation of preparation and packaging arrangements that we know are prevalent in television series.
Negotiations began last autumn to update the 2017 Pact/Bectu UK Independent Television TV Drama deal. In April, Bectu launched the Work to Live campaign designed to improve working conditions for TV comedy and drama crews. Bectu members began voting on the Pact proposals on Wednesday July 20. Closing of votes on Sunday July 31 at midnight.
Pact agreed to keep discussions open on terms after the ballot.