New DPIC Podcast: Former Governor Brad Henry and Former US Magistrate Judge Andy Lester, Co-Chairs of Oklahoma Death Penalty Review Commission, Call for End to Executions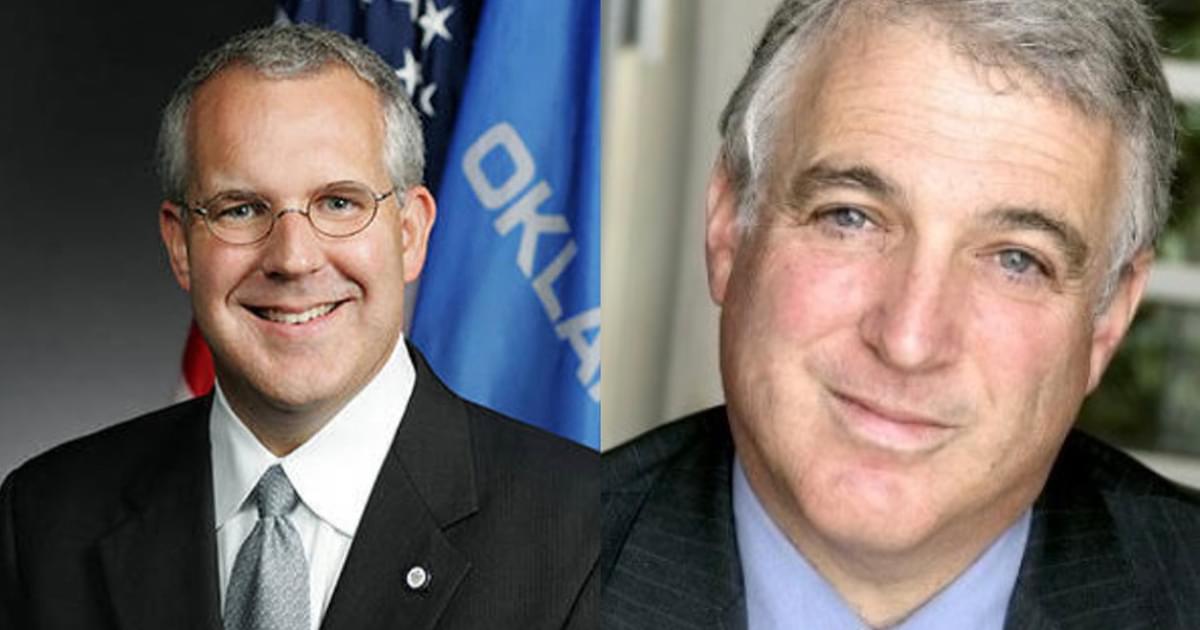 In August 2022 Discussions with DPIC podcast, old Oklahoma Governor Brad Henry and old US Magistrate Judge Andy Lester (pictured), two of the co-chairs of Oklahoma's bipartisan Death Penalty Review Commission, are calling on state officials not to rush with the state's planned execution of 25 prisoners. Speaking to DPIC Executive Director Robert Dunham, Governor Henry, a Democrat, and Justice Lester, a Republican, discuss the commission's findings on a flawed system that risks executing innocent people and which they say , should not execute anyone, at least until he is significant. reforms were adopted.
Oklahoma's Death Penalty Review Commission was created in March 2016 during a pause in executions by the state following the botched executions of Clayton Lockett and Charles Warner in 2014 and 2015 and the near-execution of Richard Glossip in September 2015. The independent bipartisan commission was co-chaired by Henry, Lester and Oklahoma Court of Criminal Appeals Judge Reta Strubhar. It included former prosecutors, defense attorneys, judges, citizens, crime victims' rights advocates and law professors, some of whom supported the death penalty and others who opposed it.
The commission assessed the Sooner State's death penalty practices, from pretrial procedures to execution, exoneration or clemency, and made 46 recommendations for reform. "The most critical recommendation we made," Governor Henry said, "was that unless and until significant reforms are made to the entire death penalty process, we should not run of people in Oklahoma. … [I]If we're going to have the death penalty in Oklahoma, my God, it's got to be done right.
Lester, a staunch conservative, wholeheartedly agrees. "I think it's important that we stop [the executions] for a season and start implementing those reforms, instead of just diving forward," he told Dunham. "I wish we had the reforms first, not the executions, then the reforms."
According to Lester, "the system, if we don't take into account the essence of these recommendations, is broken. And we need to fix the system before we move forward.
In 2017, the commission released a 300-page report that Henry said identified systemic issues and proposed reforms "throughout the process, from the initial look of what ultimately becomes a death penalty case. .. until the end, by lethal injection". In addition to changes to jury selection, questioning practices and identification procedures, many of the proposed reforms, Lester says, "involve fairly simple things such as better education for prosecutors, better education for defense attorneys, better education for police officers, better education for judges, better education, basically, for everyone involved in the process."
Governor Henry expressed concerns about innocence, racial discrimination, and Oklahoma's failure to properly carry out executions.
"I can tell you that in Oklahoma we had 10 people exonerated from death row," Henry told Dunham. "[T]hat tells me that it is likely that we have executed an innocent person in the past. I hate to say this, but I worry about it – and it worries me a lot about the future.
Noting the racial disparities report released by the commission as an appendix to its recommendations, the governor explained, "If you are a black defendant and your victim is white, you run a much greater risk of being convicted and dead than… if the reverse is true.
Asked about the history of botched executions and the most recent execution in which Oklahoma prison officials claimed John Grant's execution – during which he convulsed more than two dozen times and vomited – had been 'uncomplicated', Henry said, 'if we are going to have a lethal injection process, then we should follow best practice, … and we make recommendations in our report on what are those best practices. And, frankly, that's not what the Department of Corrections currently uses.
Lester also found these issues problematic.
The Death Penalty Information Center's reviews of executions, exonerations, and death sentences overturned due to prosecutorial misconduct found Oklahoma County to be an exception in all three areas. Of more than 560 death sentences overturned or wrongfully sentenced to death and exonerated in the United States due to prosecutorial misconduct, 11 were tried in Oklahoma County. The county's five death row exemptions were more than all but three counties nationwide. And Oklahoma County has had more executions than any US county outside of Texas, with 12 of the state's 25 planned executions also coming from Oklahoma County.
Lester said "perhaps the most surprising finding to me during our entire study was the significance of where the killing takes place." The "vast majority" of Oklahoma's death sentences have occurred in Tulsa or Oklahoma counties, he said, "and it's not just because there are more people there, even per capita". "There could be several reasons for this," Lester added. "Part of it has to do with who the prosecutor is, and maybe part of it has to do with what the tactics were."
"Whenever there is some type of misconduct in a capital matter, we cannot stand it. We can't have that. Period," Lester said. "This calls everything about capital punishment into question and needs to be addressed quickly."
Lester also thinks it's "just absolutely vital" to address racial disparities in Oklahoma's death row. "And certainly the events of the years since the release of the report have shown how important it is to address these racial disparities," he told Dunham.
Regarding ongoing enforcement issues in Oklahoma, Lester said, "Frankly, I have serious doubts about the effectiveness of capital punishment today." While a Oklahoma Grand Jury investigation into the state's botched executions found that prison officials' "paranoia" about secrecy had "clouded their judgment and caused administrators to flagrantly violate their own policies," Lester believes, "if we want to have [the death penalty], we must allow it to be used and used properly. This, he says, means "some secrecy is important. [But] this does not excuse the lack of training. This does not excuse a lack of supervision.
Despite the largely uncontroversial nature of many proposals, none have yet been implemented. Henry attributes this in part to the loss of institutional knowledge and momentum when more experienced lawmakers with an interest in reform were replaced by new lawmakers unfamiliar with the issue, and to a lack of political interest in resolving The problems. "Frankly," he says, "reforming the death penalty process is not a sexy political issue for lawmakers to wear or run for re-election."
"The state gets involved in this or that question of the day. And this one sadly seems to have been dropped," Lester said. While he said he was "encouraged that our state and local officials and others agree with the recommendations we have made," he stressed that reforms "must just happen. And they must arrive, not later; they have to happen now.
Noting that "Oklahoma is a conservative state", Henry believes that reform should nevertheless be feasible because "at the end of the day, … it's a conservative value to want to serve justice, to want to make sure that the Victims and defendants in our death penalty process receive fair, consistent, and accurate treatment, and that we do not execute innocent people.
"Often we disagree on political issues," Lester said, referring to Governor Henry. "I agree with him, however, that this is a conservative value. It is the ultimate power that the state has as 'the state'. And the state should only exercise no power irrationally. We need to be absolutely certain that if we have the death penalty, we will do it the right way. And these recommendations are quite modest, but vital.